INNOVATION
THROUGH
TRANSFORMATION
CEMA, Inc. is transforming and rebranding to Maximilian Global Solutions (MGS), this transformation amplifies it's expertise as a proven leader in emergency management and business continuity consulting and expands capabilities to global markets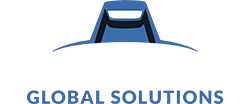 A Targeted Approach
Our emergency preparedness service solutions fall into three categories: support for your emergency planning, training, and exercise projects. Below is a list of just some of the ways in which we may be able to help you.
Planning – CEMA provides emergency planning services in all areas. Among the many ways in which CEMA may help you, our team can lead the development of your plans and protocols, conduct assessment and gap analysis, and provide audits to validate quality and compliance with standards.

Training – CEMA supports a wide range of options for training your staff. Live, instructor-led training events may be provided in person or over the web, in a virtual classroom.

Exercises – CEMA has on staff multiple certified Homeland Security Exercise and Evaluation Program (HSEEP) trainers and Master Exercise Practitioners (MEP). We offer end-to-end, HSEEP-compliant exercise services.
We are constantly refining and retooling our solutions so that we can offer unsurpassed outcomes for our clients, based on the lessons we have learned over the years and the most current best practices in the trade. CEMA consultants are lifelong learners, and we will always seek to improve what we do and how we do it, to the benefit of our clients.
Planning
At this moment, an emergency is occurring somewhere. The final outcome will largely be determined not so much by how we respond today, but how we prepared long before. A sound plan – and, more importantly, the process of planning – is the key.
Training
Developing knowledge and skills is an essential, ongoing preparedness activity. As importantly, training in key areas must be constantly maintained in order to truly be ready when the alarm sounds.
Exercises
No matter the time and energy put into your planning and training efforts, only moving through the intended actions under realistic conditions will truly reveal what works and what doesn't.
Latest Publications
We continuously research and share the best practices industry-wide.
Rarely do you attend a class where the material and the instructors are both top-notch [CEMA's Incident Management Program IMP-201]. Usually one is lacking. The CEMA class was excellent and their instructors were excellent! I would recommend them to anyone who was looking for training. The break-out sessions were extremely beneficial. Our staff is still talking about how nice the training was.
CEMA's attention to detail, concern for quality, subject matter knowledge and expertise far exceeded our expectations. It was a distinct pleasure to work with such a fine group of professionals. They came highly recommended to us and now, after working with them for almost a year, we can likewise highly recommend them to any agency seeking professional emergency management / homeland security services.
Our Region [Region 3 Healthcare Preparedness Network] has been working with CEMA on various projects for a number of years and have ALWAYS found them to be professional with the highest standards. We now know that if we have CEMA involved in a project, it will be done right, completely and with great attention to detail. Their staff are a pleasure to deal with and come with the level of knowledge and decorum that will bring success to every project.
I am writing this letter to say thank you to the CEMA team for your outstanding commitment to the Airport Disaster Exercise … Thank you for your organization, attention to detail, and professionalism … The team continually impressed me with their knowledge, skill and dedication to work. [Your work was] truly above and beyond what I expected.
With whom does CEMA work?
Our team has assisted a wide variety of industries and disciplines over the years, including local and state agencies, tribal nations, statewide associations, regional coalitions, colleges and universities, K-12 school systems, hospitals and clinics, long-term care centers, public health agencies, airports, private corporations, and many others. Because of our successful business model, our large network of consultants can accommodate most any need, in almost any location, for most any type of organization.
Here are some of the clients with whom we have worked in recent years: